Introduction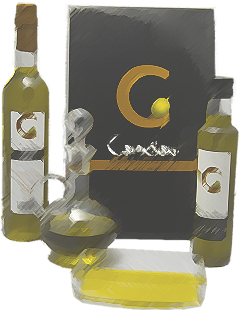 The Candau Olive Oil is the result of a thorough and professional work of a family that has been dedicated to the cultivation of olive groves since the mid-19th century.
Since 2004, the care for the land, for the olive trees and the production of olives, are made by the Integrated production Regulations. It consists of using environmentally friendly procedures and guarantee food security.
The transformation and processing of table olives and olive oil, are made within the own farm. All details are taken with care and with the experience that gives the tradition. But also using the latest developments and advances in this field. This process is accomplished with a manual packaging on the own farm, which ensures the finest quality and purity of the product from the tree to the table.
Our oil is a natural olive juice obtained solely by mechanical or physical procedures. This oil is Packed in branch (unfiltered), which maintains all its properties intact, that is why oil could create in the bottom, a small natural dark sediment of decanting.